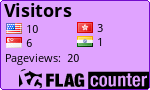 I have been busy making four sets of curtains and teaching my friend, Katrina how to use a sewing machine. She has helped with some sewing on the curtains and can now use her Singer sewing machine she bought from Aldi for a bargain price of £90, wow! Excellent beginners sewing machine.
This was my first attempt at making curtains, so quite pleased with my little self! Usually when learning to making curtains you start out by making mini-curtains! Making curtains was definately a learning curve and another handy money saving skill.
© 2013, Marce. All rights reserved.
Blog Disclaimer This is a personal blog. The views and opinions expressed here represent my own and not those of the people, institutions or organizations that I may or may not be related with unless stated explicitly.